Helen's knee arthroscopy for a meniscal tear
 Arthroscopic partial meniscectomy for a meniscal tear
I consulted Mr McDermott in October last year as I was suffering a lot of pain in my right knee. I had been recommended to see him by my son, on whom Mr McDermott had operated a few years beforehand following torn ligaments from a skiing accident, and he recovered very well indeed.
After having my knee scanned I had a diagnosis of a torn meniscus and had the choice of leaving the knee for a few months to see if it recovered, but as it was painful to walk and swollen I decided to have an operation immediately. I was able to book this exactly when I wanted and went into London Bridge Hospital at the end of October 2020. The coronavirus provisions were absolutely marvellous and I felt very safe. I was admitted at 7 o'clock in the morning, operated on at 8:30 and allowed to go home in the afternoon. I received very good nursing care, visits from the anaesthetist and Mr McDermott and instructions from the physiotherapist about exercises.
I did physiotherapy remotely and had about eight sessions over a couple of months, which definitely helped the knee to recover, and I am pretty well back to normal now with no pain which is marvellous.
I had permission from my daughter's GP in Switzerland to travel as she was about to have a baby, and I just made it in time the day before the birth of my grandson, which is very exciting. I am enjoying walking up in the mountains and revelling in the clean fresh air.
I would like to add that I was extremely impressed by Mr McDermott's reassurance that he would be able to trim the tear in the meniscus in my knee. He explained everything thoroughly beforehand and gave me a lot of reading material, which was very helpful. After the procedure he came to see me at London Bridge and was satisfied that the operation had gone well. In a follow-up appointment he showed me a DVD of the operation, which was absolutely fascinating.
I would have no hesitation in recommending him and his team for their extremely professional help, care and attention.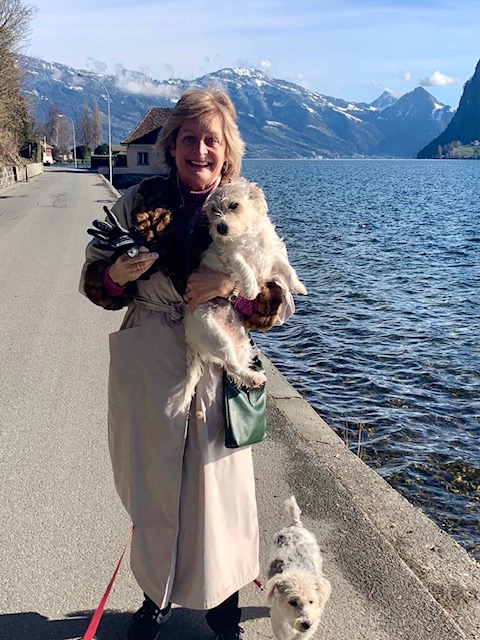 12th April 2021